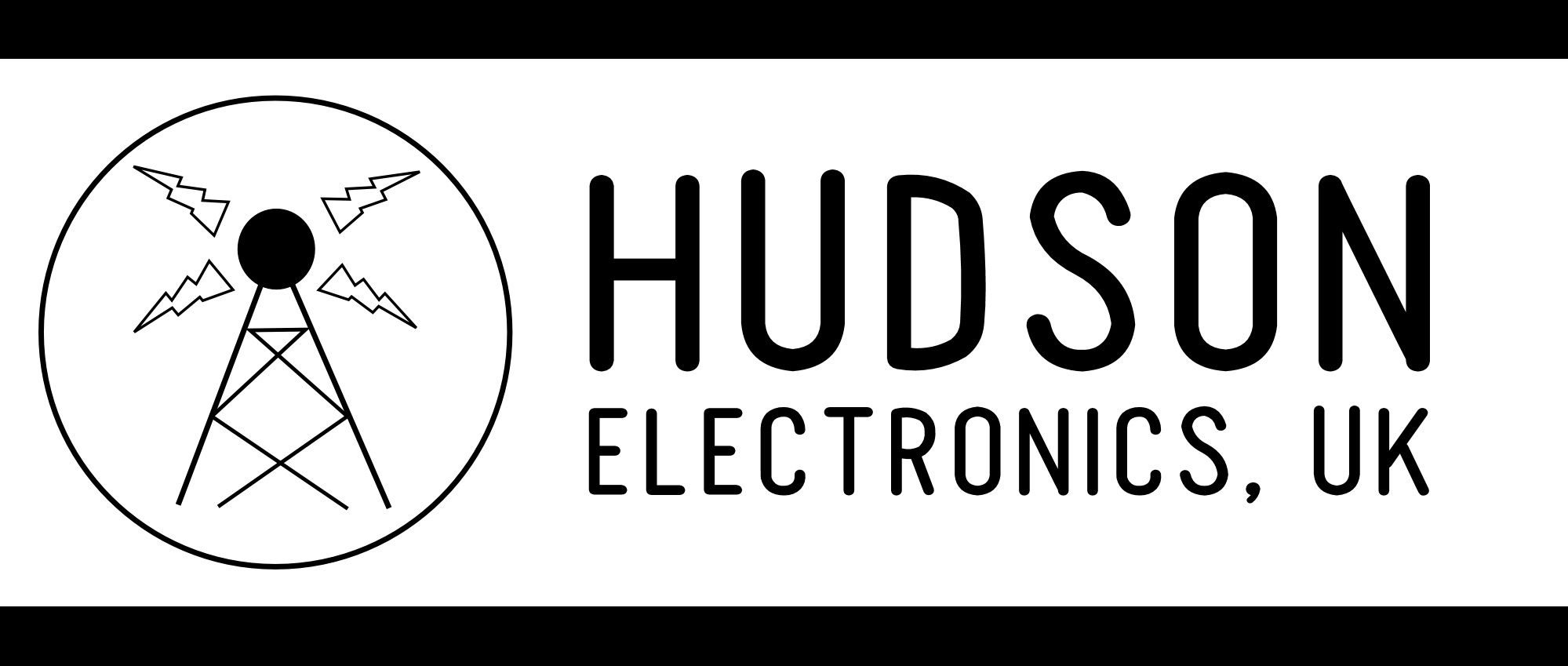 ---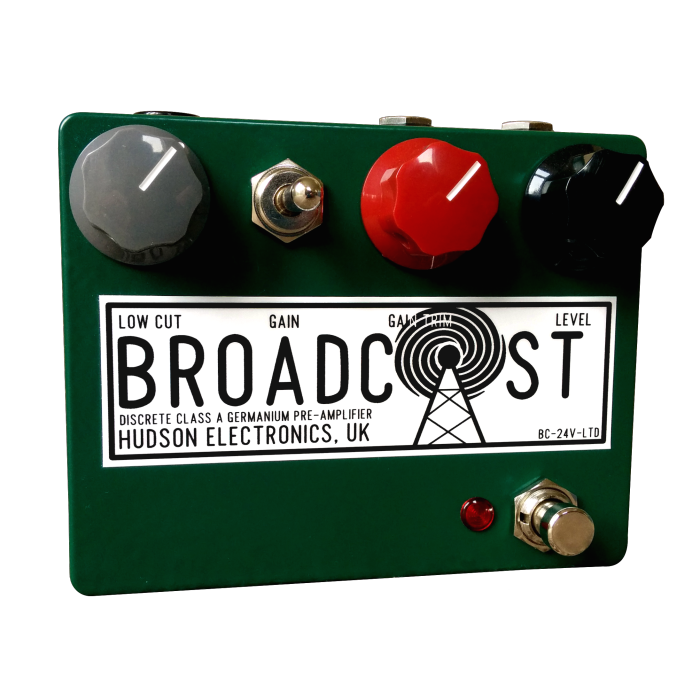 Limited Edition Broadcast
Transformer coupled Class A Pre-amplifier
The main difference between the LTD Edition and standard Broadcast is that it will run at 24v (via an internal converter using a standard 9v DC power supply). The extra voltage gives the pedal considerably more headroom and a tighter low end that is fantastic with bass, keyboards and guitar.
The pedal also features a 3 position gain switch offering MID–LOW–HIGH modes.
In LOW mode the pedal has the most headroom and stays fairly clean across the range of the Gain Trim control, while still imparting coloration from the germanium circuit and transformer.
The MID mode is voiced to sound and behave in a similar fashion as the regular version of the Broadcast in low gain mode - still pretty clean but adding more grit and saturation to the mix.
HIGH mode (like on the standard Broadcast) heads into overdrive, distortion and fuzz but with a slightly tighter low end, which is ideal for Bass. An internal trim pot has been added that allows the player to adjust the maximum gain level available when in HIGH mode.
The BC–24V–LTD will be finished in British Racing Green and will feature a graphic unique to this run. It will also come loaded with a Valvo brand NOS black glass transistor.
Only 60 units will be made available worldwide, of which 25 will be available to authorized USA retailers.
Features:
Hand selected NOS Valvo black glass Germanium transistor
Specially chosen TRIAD Magnetics steel-core transformer
Alpha potentiometers
Neutrik jack sockets
Heavy duty foot switch (wired for true bypass)
3 position gain switch
Gain trim pot for the HIGH gain mode
Controls:
Level - Controls the overall volume of the pedal.
Gain Switch - Selects low, medium or high gain mode.
Gain Trim - Controls the gain level of the Broadcast. At higher settings the high-end of the signal is gently rolled off.
Low Cut - Attenuates the low-end of the Broadcast. Since this control lies at the front end of the Broadcast's circuitry, it is interactive with the gain controls.
High Gain Trim (trim pot located inside the Ltd Edition Broadcast) - Adjusts the maximum gain available when in high-gain mode.
Power:
The Broadcast requires a DC power supply unit (PSU). Please ensure your PSU can supply 9v, a minimum current of 20mA and has a 2.1mm negative centre barrel plug. Any other type may damage your pedal. If you plan on sharing the same PSU with other pedals, we recommend using a PSU with isolated outputs, e.g. Voodoo Lab PP2.
Current Draw: 20mA (maximum)
Dimensions:
105 x 120 x 60 mm
Full two year Warranty