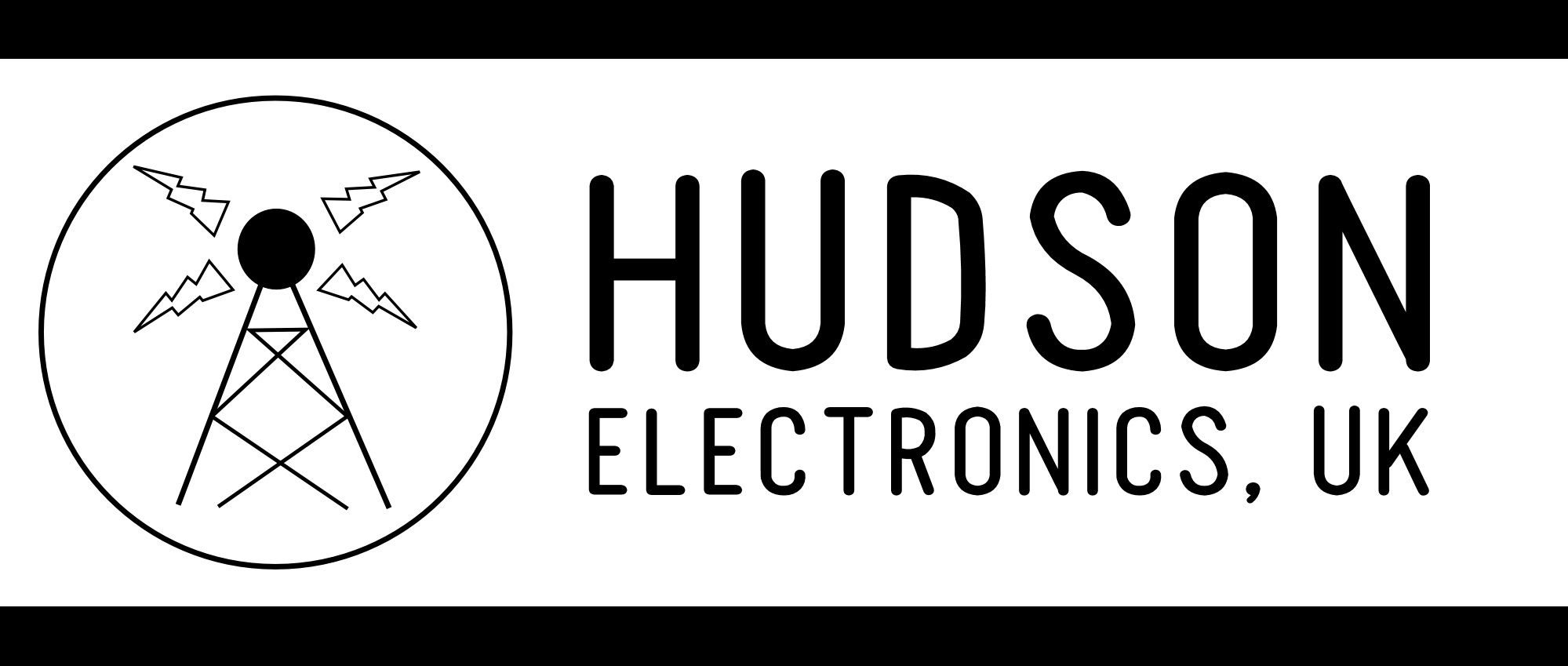 ---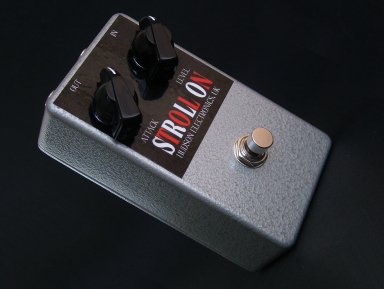 Stroll On

DISCONTINUED AS OF MARCH 2018
AVAILABILITY LIMITED TO DEALER STOCK ONLY

MKII fuzz


The Stroll On is our take on the famous British fuzzbox: the MK II Professional. Tons of singing sustain that will last for days; super chewy fuzz with sweet mids and a thick bottom end. Each Stroll On comes fitted with three carefully matched germanium transistors, biased for the best possible tone.
Handwired from scratch onto a vintage-style stripboard, using the highest quality components, each Stroll On comes loaded with CITEC pots, a heavy duty Alpha switch, Neutrik Jacks, carbon film resistors, WIMA / BC / Vishay capacitors and other high quality components.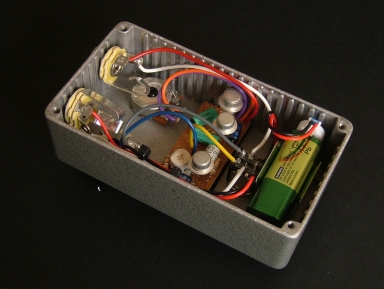 Controls:
ATTACK - Controls the intensity of the fuzz effect. For a wider range of 'cleaner' tones try rolling back the volume control on your guitar.
LEVEL - Controls the overall volume of the pedal.
The over forty year old topology of the circuit and germanium transistors interact best with low to medium output 'vintage voiced' pick-ups. Some more modern high output pick-ups (particularly humbuckers) alter the tone of the fuzz and cause the output level to drop and sag when the pedal is engaged though rolling back the volume on your guitar can help counteract this.
Power:
A standard 9 volt DC regulated power supply with a 2.1mm negative tip barrel plug or a 9 volt PP3 battery. If you intend on sharing the same power supply with other pedals, it must be one with isolated outputs.
Current Draw: 10mA
Dimensions:
126 x 65 x 60 mm
Full two year Warranty
Stroll On Manual